Onboard more customers with higher confidence and lower friction with Rainet Technology Banking API Service –
Account Open Banking, with the help of APIs, is considered to be one of the biggest advancements in the banking industry. It has provided businesses and consumers easy access to custom banking services while also ensuring complete safety and enhanced efficiency.
Now that you know what Application Programming Interface is and how bank APIs work, let us have a look at the state of API banking in India.
It was in Aug 2016 that Competition and Markets Authority (CMA) in the UK asked several top banks such as Barclays, Santander, Lloyds, and more, to provide access to their core banking data to licensed 3rd parties.
Fast forward to 2019, and there are now many banks that offer such services, and several start-ups are now solely focused on banking APIs to further boost Open Banking.Open Banking is one such recent innovation.
It involves the use of APIs that have access to the core system of a bank. These APIs can then be used by 3rd parties within their organisation/platform or be offered to the consumers for a more personalised banking experience. Let us have a look at what banking APIs are and how they work.
Rainet Technology(ClicknCash) Account Opening API elevates your customer onboarding experience. Increase conversions by confidently identifying customers, reducing unnecessary friction and simultaneously eliminating fraud.
To discover how the Account Opening API improves your customer onboarding strategy, contact us for a demonstration.
Send an email: info@clickncash.in
Book an appointment : +91-7053448701
What is Account opening API Service ?
API or Application Programming Interface enables a 3rd party application to use a particular interface through which it can access a common set of tools or services.
In banking, this means a bank can offer 3rd party access to its custom services through dedicated APIs. Multiple 3rd parties can then use banking services or also offer the same to its customers.
Some of the top banks in India now also allow developer organisations to use their API platform and build custom APIs.From building an API from scratch, testing it, to going live, banks offer all the tools and features to the developers to build powerful and efficient APIs.
What are the different types of Bank Opening APIs?
For instance, a FinTech platform that offers retail loans can make use of the API to check the CIBIL score of a customer or verify their PAN details.
likewise , a business can integrate its Enterprise Resource Planning (ERP) with API banking for managing their cash receivables and payables directly through their ERP.
In India few banks  now offer a host of banking API banking services spread across categories such as Accounts and Deposits, Payment Gateways, Loans and Cards, Trade Service and Business Banking. There are innumerable ways in which these APIs can be used by 3rd parties.
How Account Opening APIs Works?
IP Distance from Address Calculations –
Gauge the distance between your customer's IP and their provided addresses.
Enriched Phone Metadata –
Gain insight into the line type of the phone number, the phone carrier, and country code, which can all often be a strong indicator for fraud.
Risk Flags and Scores –
Leverage model-derived predictions, Identity Risk Score, Identity Network Score, and IP Risk flag, in your risk models to assess the riskiness of the application.
Match Statuses to Name –
Confirm that the email, phone, and address information provided in the application are associated with the customer name.
Network Signals –
Returns three proprietary signals to assess the riskiness of the location address (IP last seen), the phone (phone last seen), and the combination of the phone and email provided (phone email first seen).
Services offered in our Account opening APIs-
Web Collect :
Our API allows the merchant to request money from the customer through UPI. This API service is beneficial for both merchants as well as customers.
SDK- In-App Integration :
With the help of our integrated API, you can easily transfer money from person to person or person to merchant. These transactions can be easily done by UPI, QR code generation, QR code scanning, etc.
QR Code Based Payments :
Rainet Technology APIs also allows you to scan QR code provided to the merchant and customer can easily pay via any of the UPI enabled application.
It also includes other features checking the status of the payment; balance left, and calls back, verifying VPA API, etc.
Key Benefits Of Rainet Technology Bank Opening APIs –
Ensure Flexibility
Flexibility to support massive, sustained query-per-second volume requirements while reliably retaining low latencies.
Validate Each Data Point
Evaluate the authenticity of user input details such as email, phone, address provided by the applicant.
Detect Active and Passive Activities
Track and identify recent activity to determine the riskiness of data elements, based on when they were last seen.
Make Decisions with Confidence
Rainet Technology  Network and Identity Risk Scores provide the confidence to convert customers faster with less friction, driving revenue.
Our Banking APIs: Fast, Secure and Efficient –
The API services and the access they offer to the core banking data, in a way, helps in eliminating barriers between businesses as all of them have access to the same data.
With many different Application Program Interface types being launched by banks, API banking services are only expected to get more popular in the future.  Ultimately, this helps in the overall growth of the financial industry, along with improving the quality of services available.
Why choose Rainet Technology for  Bank opening API Service in Noida ?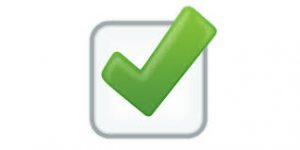 Offers a lot more than bank transfers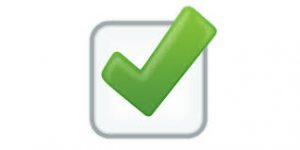 Provide 24X7 services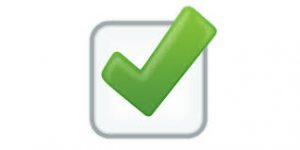 Always verify before you pay to anyone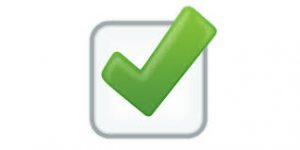 APIs can be easily integrated