A point-of-sale (POS) terminal is a hardware system for processing card payments at retail locations. Software to read magnetic strips of credit and debit cards is embedded in the hardware.
POS System is much like a Cash Register, but with the use of a computer and a computer program or software. A POS System Software (just like Unicenta) could be installed on a Windows or Linux based computer.
Simply put, a POS system is made up of hardware and software that works together to process sales and payment transactions at the point of purchase. It performs all the basic cash register functions like ringing up items by department, tracking sales, adding taxes, and creating receipts.
Main Types of POS system
POS systems are available according to the need and requirements of the organization, from simple processors to complex cloud systems depending upon the type (physical or online) and size (small, medium and large enterprises). They are generally POs  classified into 3 types:
Terminal POS
A terminal POS is a software/hardware based system that carries add-on peripherals such as bar code scanners, credit card readers, receipt printers and cash drawers.
They are best suited for retail stores that have cash dedicated cash wraps. Due to their advanced functionalities and reasonable prices, they are used in businesses such as restaurants, grocery stores, boutiques, book or magazine stores, salons, and electronic stores.
These systems have extensive capabilities including inventory management, reporting and analytics, payment receipts via email, CRM and customer loyalty programs.
Mobile POS
A Mobile POS system or mPOS uses an electronic device such as a smartphone, tablet, or another mobile device as a terminal at which you can attach a credit card reader. It is highly portable and allows you to attach other peripheral devices such as bar code scanners and receipt printers.
These systems are best suited for small businesses and entrepreneurs, small retail stores, pop-up shops, and quick-serve establishments. mPOS systems don't take up too much space and are highly affordable and convenient.
mPOS systems are used to process payments and may have other capabilities such as inventory management, loyalty programs, sales monitoring, reporting and much more.
Cloud POS
A cloud POS is an online or web based POS which can be easily used with your existing hardware such as a computer, tablet, and printer and so on …
They are suitable for all types of businesses, especially startups because of their tangible benefits in cost, simplicity, flexibility, and function.These systems have all the functionalities of a terminal POS. The only difference is that, instead of being installed on a server that is run by you, a cloud POS system is installed in data centers that are maintained by the POS vendor.
Industries We Serve :
We have worked across various organizations over many years and helped businesses to reach on their destination. Rainet Technology(ClicknCash) skilled team has good experience in developing E- Commerce, Finance, Government, Travel, Retail, Healthcare and many more applications.
Bank & Finance        E-Commerce & Shopping              Travel & tourism         Health & fitness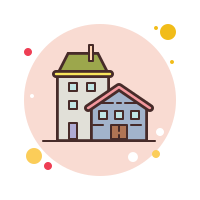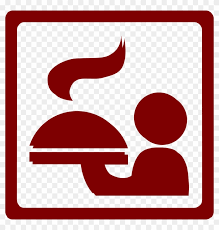 Food & Drink           Real State & Rental      Hotel & Restaurant