Android POS(A point of sale (POS) is a place where a customer executes the payment for goods or services and where sales taxes may become payable.) System POS Sector is a mobile cash register for smartphones and tablets with Android Operating System.
It is made for everyone who would like to use a mobile device to issue invoices, track, and control business regardless of location or interrupted Internet connection.
POS System is much like a Cash Register, but with the use of a computer and a computer program or software. A POS System Software (just like Unicenta) could be installed on a Windows or Linux based computer.
Benefits of Android POS Machine :
Continuous Connection:
An Android POS solution can work on both wireless and Ethernet connections. Therefore, we can smoothly run the restaurant operations without worrying about the interruptions in the WiFi network.
Attractive, User-Friendly UI
Who doesn't like an intuitive, reliable, easy-to-navigate app interface? As most of the users are familiar with the Android Operating Systems nowadays, it becomes easy for them to adapt to your new, modern POS terminal.
Smooth & Increased Table Turns:
Once the server takes the order on a POS device, the display system in the kitchen shows the number of dishes with add-ons. Chefs then can prepare the food accordingly and update it in the system once the order is ready.
 Faster Billing:
The bill generation and payment process can be done through the mPOS machine directly. It allows customers to eliminate the need for standing in the line to pay bills or waiting for their credit cards back from the servers. It saves time for the customers as well as makes the server worry-free.
Simply put, a POS system is made up of hardware and software that works together to process sales and payment transactions at the point of purchase. It performs all the basic cash register functions like ringing up items by department, tracking sales, adding taxes, and creating receipts.
Mail us at: info@clickncash.in
Schedule An appointment : +91-7053448701
Industries We Serve :
We have worked across various organizations over many years and helped businesses to reach on their destination. Rainet Technology(ClicknCash) skilled team has good experience in developing E- Commerce, Finance, Government, Travel, Retail, Healthcare and many more applications.
Bank & Finance        E-Commerce & Shopping              Travel & tourism         Health & fitness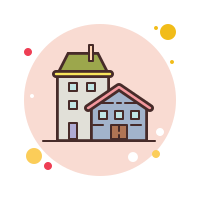 Food & Drink           Real State & Rental
Click to discuss your project
Chat Now